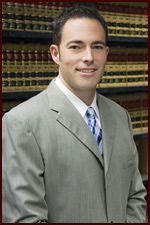 George A. Alspaugh Jr.

Mr. Alspaugh's dedication and interest in the law has deep and personal roots. After passing the California Bar, Mr. Alspaugh had the opportunity to work with his father, who was a prominent San Diego County attorney and established the Law Offices of Alspaugh & Alspaugh over thirty years ago. During this period, Mr. Alspaugh gleaned first hand knowledge and experience concerning estate planning, business law and litigation from his well-seasoned father.
Since his father's passing, Mr. Alspaugh has strived to maintain the standards of legal knowledge and client satisfaction established by his father. Mr. Alspaugh advises individuals and families on all aspects of estate and business planning, and addresses the uniqueness of every client's situation. He believes in personal attention to the client's needs, and takes pride in achieving the best possible results for each and every client's individual circumstances.
In his spare time, Mr. Alspaugh enjoys spending time with family and friends, traveling, antique-shopping and restoring vintage cars.